For today's
Friday Faves
post I have to pay an homage to something that has helped me to transform myself over the last four months:
Beachbody
home DVD workouts and challenge groups.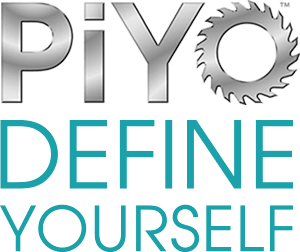 Some of you know that at the beginning of this year I decided to take control over the slow and steady weight gain I have had over the last decade by controlling my portion sizes when eating. This was incredibly effective for my family, allowing us to eat what we enjoy, but in more reasonable (and "normal") amounts. With just the food change, I lost 25 pounds between January and May. It was at the end of May that a college friend of mine (and Beachbody Coach)
Samantha Dorf
suggested I join a Beachbody challenge group after hearing me lament over the changes in my body after having kids. I felt great having lost 25 pounds, but could have been happier about the shape of everything. So, I decided to incorporate fitness into my new healthy lifestyle. This friend is also a mom of two and could relate to my situation because she had been through it herself too.
You may already know of some of the Beachbody workouts (they are the ones who have P90X, Insanity, Hip Hop Abs, and more). My friend recommended I start with Beachbody's
21 Day Fix
. The theory behind 21 Day Fix is that since it takes 21 days to make something a habit, the program is designed to kick-start a new fitness habit for you in just 21 days, while also promising great results. It is 21 straight days of working out (all done through DVDs you can watch at home and designed for people of multiple fitness levels to do), but what helped convince me is that the workouts are only 30 minutes each. Surely I could squeeze in 30 minutes of working out into my busy life. 21 Day Fix also involves a portion-control eating plan, but I stayed with my own eating plan since that had been effective and sustainable for me for the five months prior to beginning. There are different workouts for each of the 7 days of a week, all designed to burn a lot of calories while also strength training.
In addition to just working out, my friend recommended I participate in a 60-day challenge group. This really was key for me. Our group was online through Facebook. We kept each other accountable and encouraged, celebrated successes and shared frustrations together, shared healthy recipes, and added some overall fun and camaraderie to the fitness journeys we are all on individually.

One of the fun parts of the challenge group is that we always share sweaty, post-workout pics as a way to encourage each other. The photo above was taken after a particularly tough workout!
21 Day Fix and the challenge group certainly did the trick and got me in gear! I did 21 Day Fix for 28 days. Not only did I feel stronger and more in-shape each week, but also after 21 days I knew that fitness was no longer an occasional chore, but was now something that was a part of my life. I looked forward to working out and felt much better afterwards. Oh, and did I mention the results? The pounds kept coming off, and I saw noticeable improvement (we are talking inches) in my tummy during this short amount of time.
After 21 Day Fix I decided (again at the recommendation of my friend and Beachbody Coach) to try Beachbody's new
PiYo
workout. PiYo is a Pilates/yoga fusion workout (I LOVE yoga) that is low-impact (therefore great for someone like me who has had two previous knee surgeries). PiYo uses your own body weight as resistance instead of weights and jumps. PiYo kind of surprised me. Since it is so low-impact, I was shocked at the results. It has carved my stomach, arms and legs while still being gentle on my joints, and fitting into my lifestyle (the workouts also average about 30 minutes each, give or take). PiYo is now my jam; my soul-mate workout. Even my husband loves it and has completely sculpted his body in our last two plus months of doing it. Our flexibility is also off the charts now.
In the pic above you can see me doing a sumo squat (my least favorite move) and a PiYo flip (my favorite move) as part of an additional weekly challenge in my current challenge group.
Fast-forward to now, the beginning of October: I am in my second consecutive Beachbody challenge group (I won the first challenge!) and still doing PiYo. I have now lost over 40 pounds and can say for the first time in years and years that I am in shape. Fitness is a sustainable part of my already busy lifestyle, and my kids see a healthy example from mommy and daddy (see the pic below of them doing a plank with me). Thanks to Beachbody, my coach Samantha (if you are interested in seeing these workout package options for purchase and more,
check out her page here
), my challenge group, and to the fabulous Chalene Johnson for creating the amazing PiYo workout!